Visit with Santa time slots now available!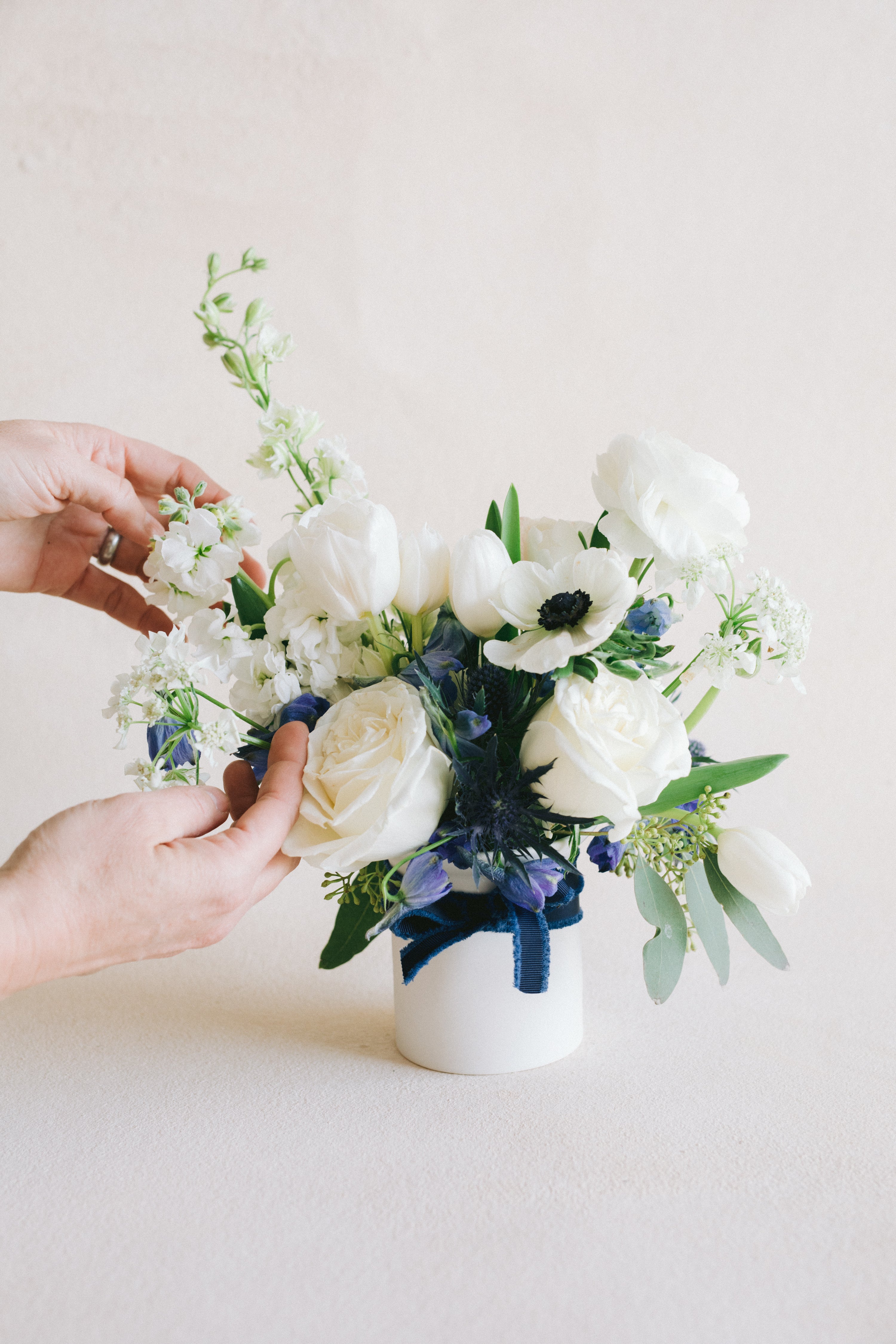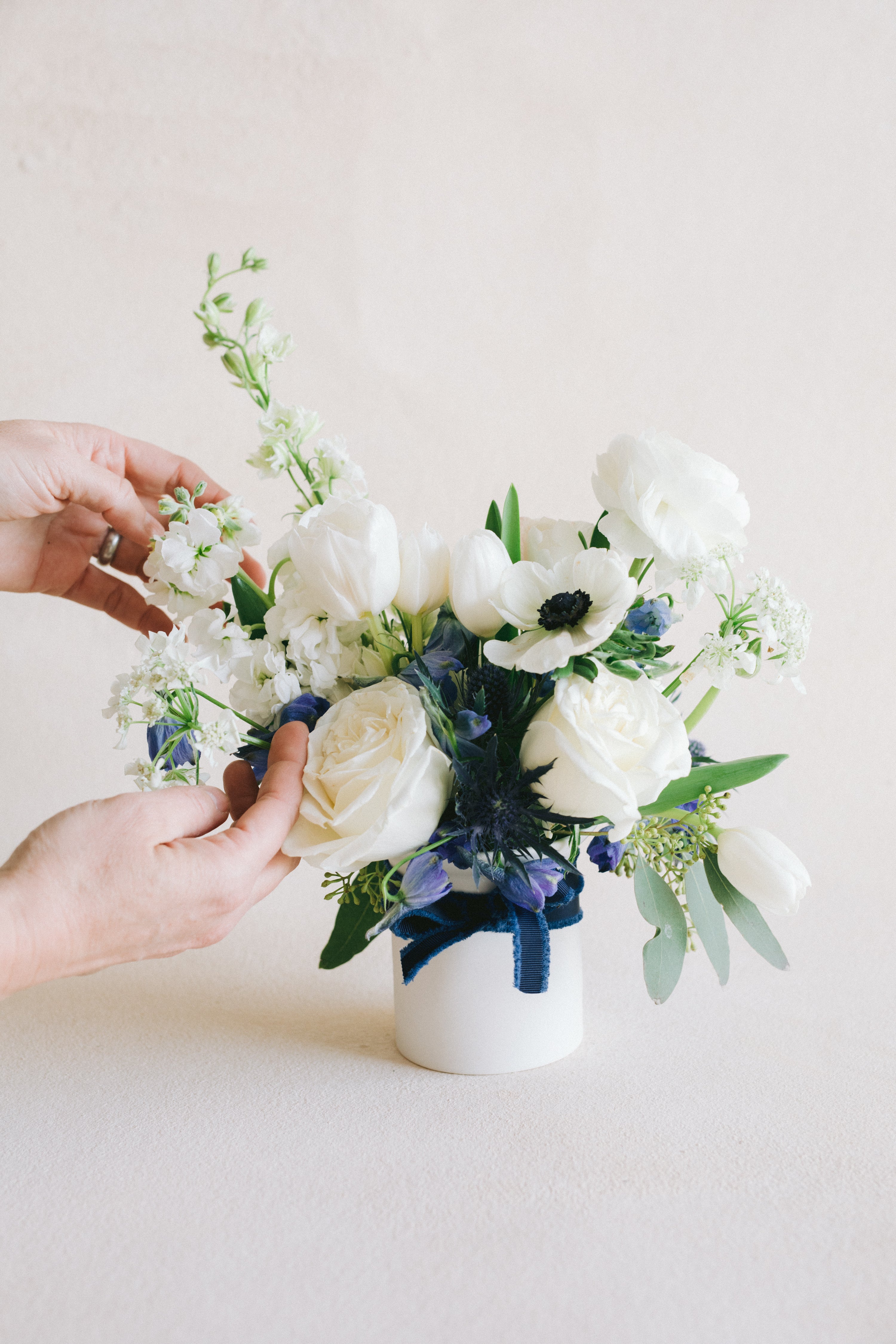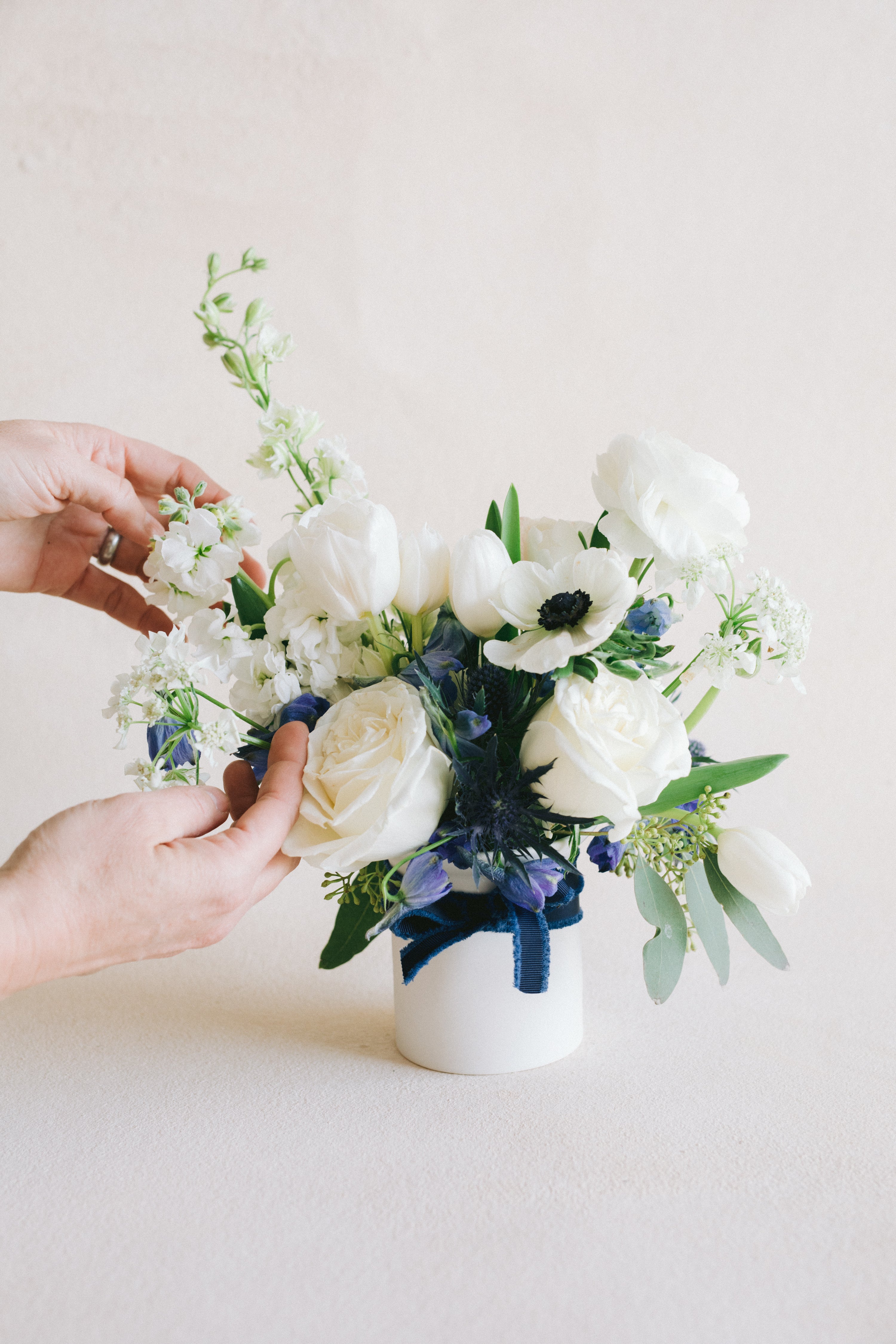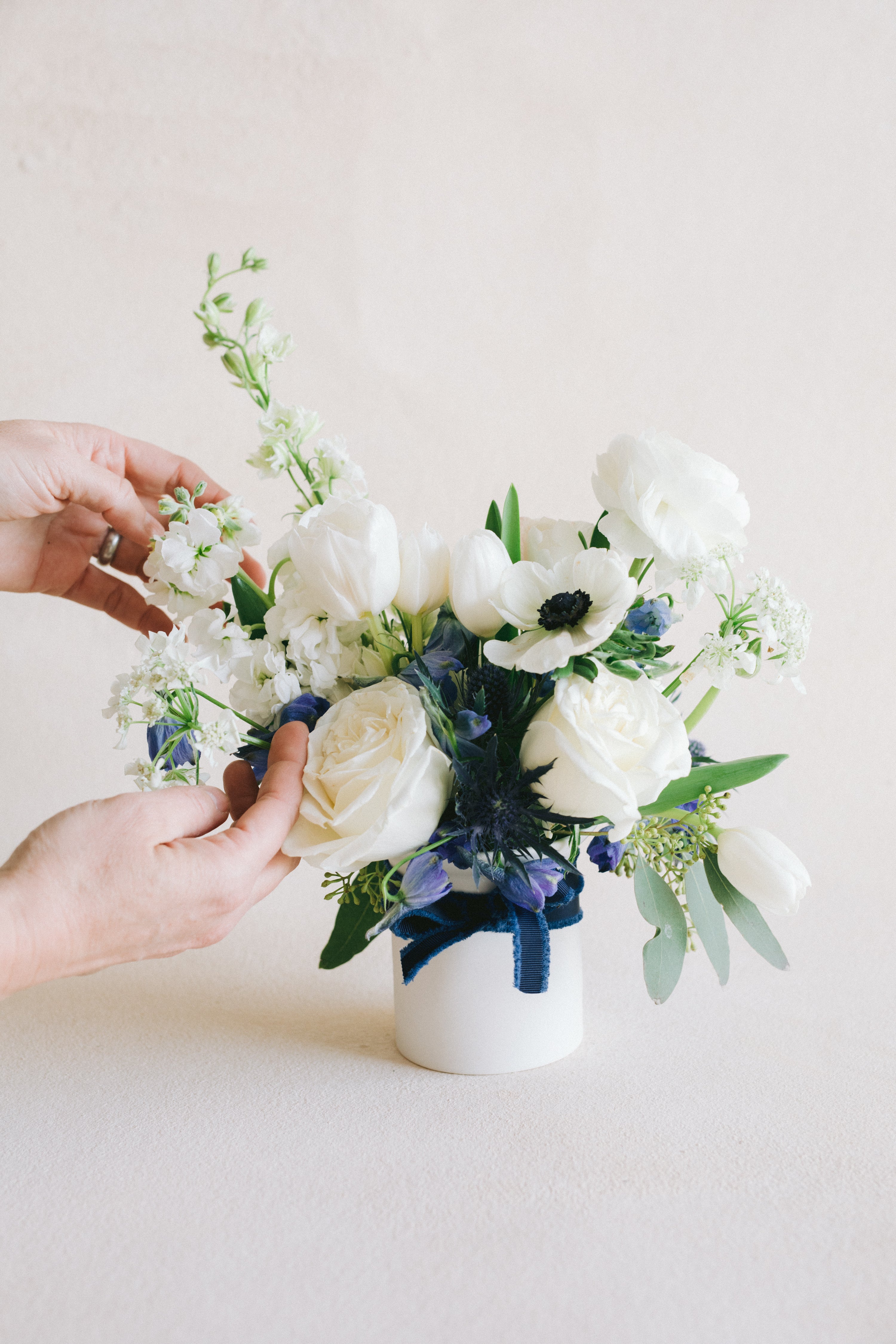 Our florist, Kasey, created this arrangement in honor of her mother and 4 daughters. Here is what Kasey had to say about this arrangement:
"Every memory I have of my mother revolves around flowers. Ever since I was a little girl, I remember watching my mom put together the most beautiful arrangements for weddings, parties, and funerals. Everyone wanted my mother's help. My parents encouraged my creativity by letting me be involved, followed by a million compliments that built my self-esteem in design. I grew up working alongside my mother with her floral events and now have the pleasure of having my own 4 daughters working alongside of me! My mom loves navy blue and white and will mostly be found wearing those colors. She even had her dining room walls painted a beautiful shade of navy. My inspiration is around those colors. A white pot, and navy ribbon with whites and blues. Her name is Elizabeth."